The "Bring It Home" Housing Rallies Carry On the Fight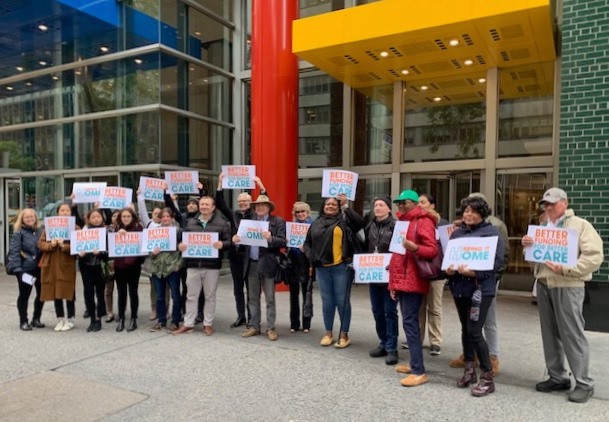 The Bring It Home coalition released the following statement in response to Governor Cuomo's announcement of the fourth round of the Empire State Supportive Housing Initiative, which will provide funding for at least 1,200 units of supportive housing.
"The Association for Community Living and the Bring It Home coalition applaud the Governor's ongoing commitment to developing and adequately funding new supportive housing. However, identical existing units that already house the most vulnerable New Yorkers continue to be dramatically underfunded by the state—and many providers are questioning their ability to continue operating them.
With his longtime support of the mental health community, we doubt the Governor would want to jeopardize successful programs while allocating funds to build new ones—resulting in the net loss of supportive housing.
We urge Governor Cuomo to correct this disparity and invest in community-based mental health housing in his 2020-2021 Executive Budget."