Featured Artist: Jenny Chan
I was born in Chinatown, New York City at St. Vincent's Hospital and so were my siblings. I wanted to be an artist since I was 5-years-old; since then, I made art on and off. One of my friends pointed out that every time I was sick or sad, I started to draw. My inspiration comes from friends and family. Since I have five sisters, they are my favorite subjects. I love my sisters very much and along with the idea of girls, I tend to draw dancers and ballerinas.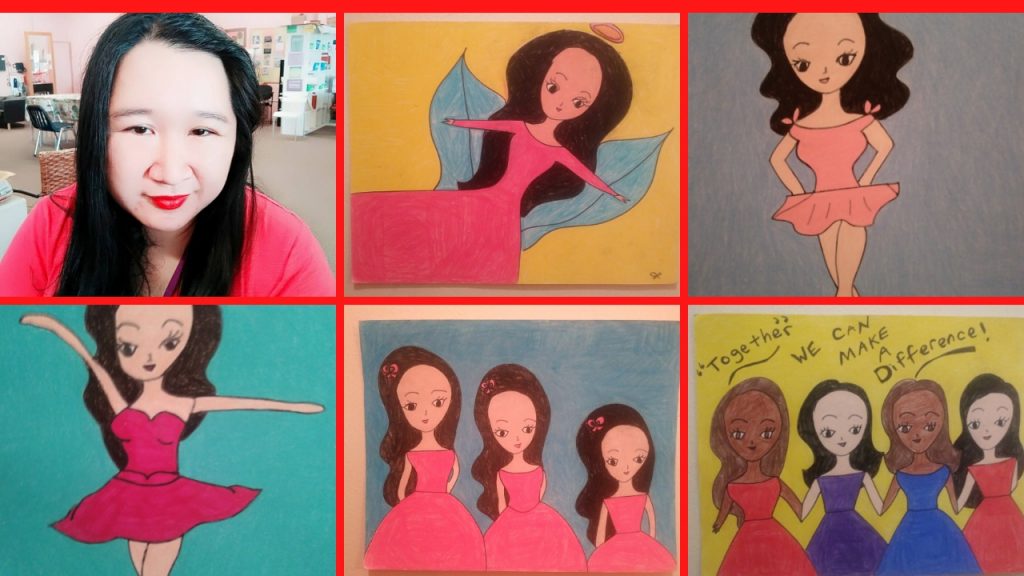 Sometimes I draw groups of girls as sisters or friends wearing pretty hats and pretty dresses. I feel art is very relaxing. I have been drawing girls for the last 12 years and every time I draw, I feel it's like something new. I never know what the end result of the drawing will look like. Different colors and different dresses make different outcomes, which are always fun and surprising.