Interview with NYC Well Hotline Staff members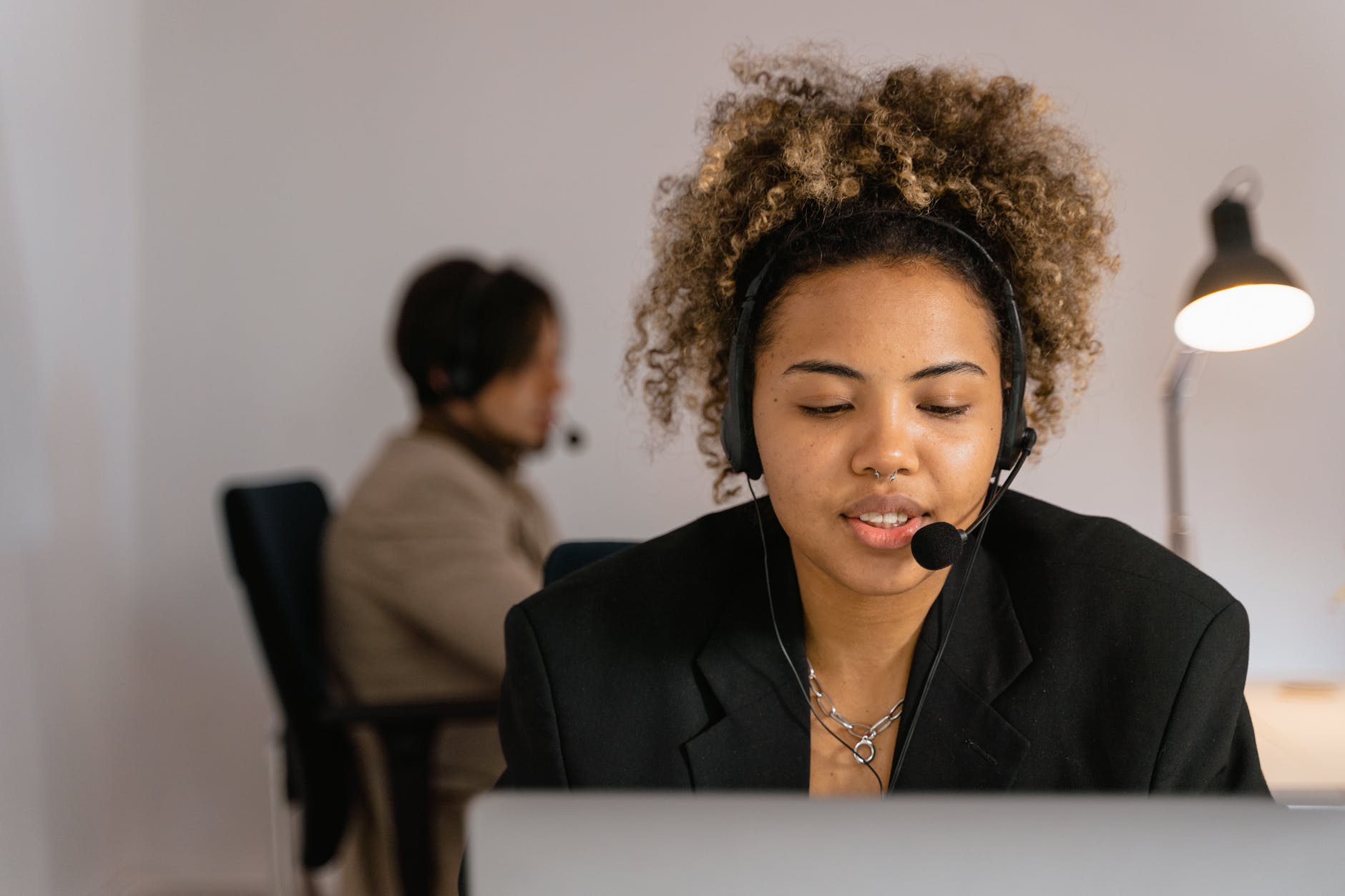 Since July 2020, Carl has been a peer support specialist at NYC Well, New York City's mental health hotline, run by Vibrant Emotional Health (formerly the Mental Health Association of NYC). He interviewed for City Voices two other peer support specialists at NYC Well.
Carl: What's your lived experience?
Mantasha: I've had anxiety most of my life but didn't know what it was until I had therapy at age 21 and was diagnosed with a general anxiety disorder at 22. I was a server in a restaurant before this job, so I had to learn how to manage my anxiety and not judge myself.
Gregory: As a kid, I had ADHD, a learning disability that caused a lot of trauma, a lot of anxiety, and depression. Hospitalized twice, once for a suicide attempt, and eventually in my late 20s diagnosed with schizoaffective disorder. In a way, I'm fortunate because grappling with a lifetime of anxiety and depression, I was finally able to take holistic self-care seriously and now have a great treatment team and medication that's helpful.
Carl: What's your experience as a peer specialist?
Mantasha: I had no formal training as a peer specialist until l started the job at NYC Well last July, although I provided peer-to-peer support with a young family member before that. Not everyone can speak up in a crisis, especially when there are cultural barriers and stigma about being called "crazy." Having a mental illness is not wrong.
Gregory: I studied psychology in college. But I never heard of peer support until the Mayor's Office of Disability referred me to Creedmoor Psychiatric Center's six-month peer specialist training program, similar to Howie the Harp's. My first job was with a personalized recovery-oriented service (PROS). Then I was hired by Vibrant for NYC
Well in the early summer of 2019. Worked part-time at each place for a while, until deciding to go full-time with Vibrant.
Carl: What has your training been like?
Mantasha: The training at NYC Well before starting the job carried a lot of weight. And I've learned a lot on the job. But there's always room for improvement. I was better on chats than on calls to start. And learning how to use iCarol [resource database] took time. Now I'm learning a lot from the courses at the Academy of Peer Services required
for peer certification.
Gregory: The three weeks of full-time training we had shown how seriously Vibrant takes training. It's anxiety-provoking when you're new on the lines. People are putting their emotional well-being and even their lives in your hands. I've also learned from our quality improvement department, continuing education, and conferences. Gotten lots of insights from my supervisors about what to do differently when I'm in over my head on an interaction, like reframing negative thoughts and self-judgments into positive insights. I've been provisionally certified and have applied for full peer certification.
Carl: What has been most challenging and rewarding about working for NYC Well?
Mantasha: Calls and chats can be triggering, especially when they concern sexual assault and other trauma. But supervisors are always there to support us and there's time to take breaks, including for self-care when needed. I like the emotional and intellectual rewards, like learning to Google information for callers on the fly.
Gregory: I can be triggered while managing the caller's triggers. Helping them calm down when they are so anxious and stressed can be challenging, especially when talking about bullying, social ostracization, and difficulties with parents. The work gives me a sense of purpose that I'm making a difference. If I can give one person hope each day
that makes a shift worthwhile.
Carl: What trends have you noticed among visitors to NYC Well?
Mantasha: When school started last August, there was a lot of school stuff on the minds of chatters and texters. Over the semester, anxiety and depression went up with a lot of suicidal thoughts and self-harm.
Gregory: The pandemic is the elephant in the room. The volume of calls went up so NYC Well had to expand quickly at the same time we went remote. I saw a lot of social isolation and economic anxiety, plus stress on families being together more and on romantic relationships.
Carl: How do you take care of yourself?
Mantasha: I didn't practice self-care before. I'm an introvert who likes to be by myself. But now I don't feel guilty taking the time for music, walking, writing, and reading.
Gregory: I practice QTIPs. Quit taking it personally when a visitor is angry or frustrated. Checking my ego and not judging. If I've had a tough interaction, I'll use my Buddhify app for a five-minute meditation or pet my cats.
Carl: What would you say to a peer who might be interested in working for NYC Well?
Mantasha: If you're naturally empathetic and want to help people, then this is the place for you. We can support people because it's awful to go through these things alone. I had one friend who was interested in volunteering and I reached out to the program director for them. That shows what a supportive environment we have here. Even though we're not in the office, we have a great culture.
Gregory: This work is not for everyone. You need thick skin and good coping skills to manage stress and triggers because it can be intense and even confrontational. So you need patience and humility. But it's the most meaningful job I've had. Even if visitors don't say it, you often know they are feeling better by how differently they sound or chat
at the beginning and the end. We're supporting our fellow New Yorkers, Americans, and people from around the world.
Carl: What does your future career look like?
Mantasha: I want to continue this kind of work because I know it's right for me.
Gregory: Very few people can say their work is meaningful in the modern world. So I hope to continue doing this for a long time.