Obituary for Sharon Spieler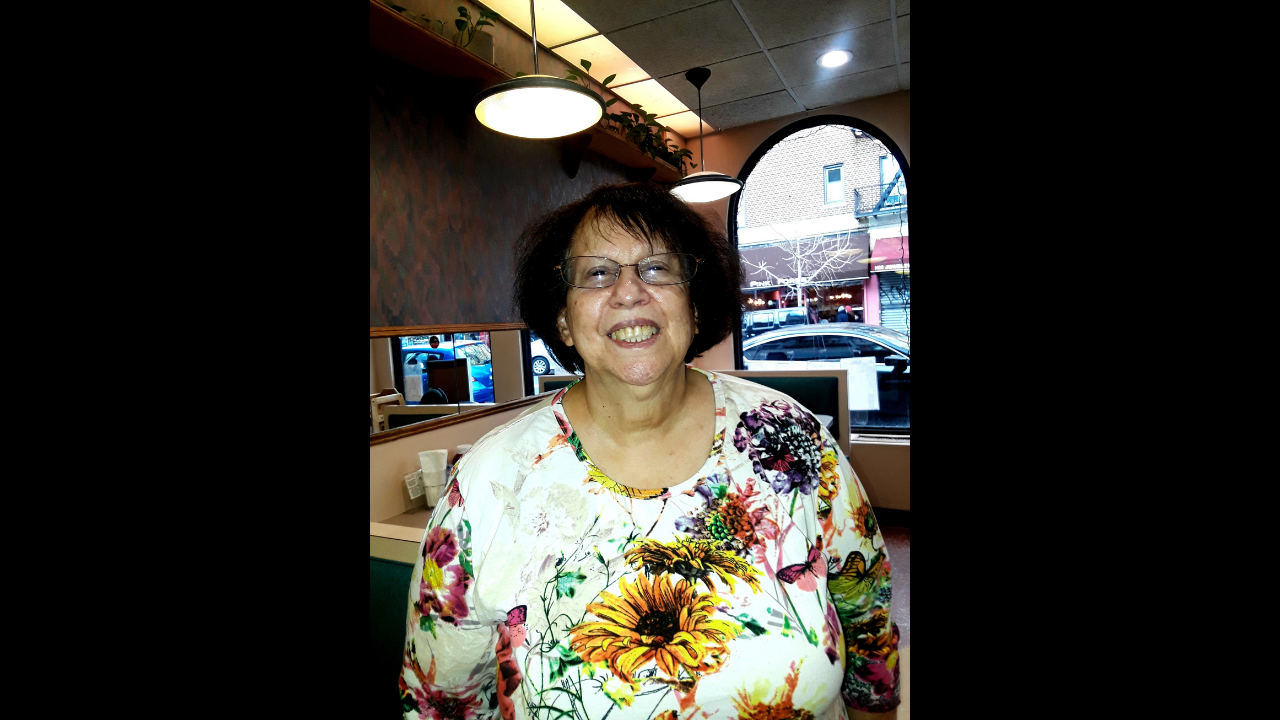 Queens, New York–Sharon Spieler, 67 years old, a longtime resident of Queens, New York, died in her apartment in the summer/fall of 2020. Sharon had a difficult upbringing. Her brother, with whom she was very close, died at 12-years-old. Her grandmother, with whom she was also very close, died prior to her brother. She was closer to her father than her mother who she considered "hysterical."
Sharon received a degree in education from Queens College. From there, she tried her hand at teaching high school students from underprivileged neighborhoods. This lasted for less than a school year for she couldn't handle the kids' raucous behavior and disrespect of her authority in the classroom. She was in her early twenties.
Sharon went on to work at a series of secretarial jobs while struggling with mental health challenges. She was diagnosed with bipolar disorder. Her mental health issues were serious enough to warrant hospitalization every 8-10 years – mainly at Creedmoor Psychiatric Center in Queens.
In her 30s, Sharon drove from New York to California with her mother for their big adventure together. Sharon was astonished by just how hot a Texas summer could be! Sharon had a series of failed relationships with men whom her friends considered "mama's boys" for their lack of emotional maturity and independence.
Decades later, now in her 60s, Sharon met Marvin Spieler, a mature man and advocate widely known within New York City's mental health community. Sharon was swept off her feet by Marvin and, after two years together, they tied the knot in a small ceremony at a courthouse with some close friends. They shared Sharon's apartment where Sharon's cat Booboo met Marvin's cat Boy, the new cat in town.
Marriage transformed Sharon with boundless joy. She helped Marvin with the finances and record-keeping for his Speaker's Bureau, a project that involved people sharing their mental healthcare experiences with students and professionals. Tragically, after only two years married, Marvin passed away, leaving Sharon devastated.
Marvin's best friend Bill Tager vowed to take care of Sharon upon Marvin's passing as Marvin knew he was in ill health. Sharon would go to see Bill in Brooklyn where they dined at Perry's Restaurant and she would order her favorite meal: veal parmesan.
During her marriage, Sharon discovered that she had breast cancer. Having worked most of her life, she quit to collect disability insurance and to focus on marriage life. Sharon, though not religious, lit yahrzeit or Jewish memorial candles on the anniversaries of Marvin's, her brother's and other family members' deaths.
After Marvin's death, Bill finally convinced Sharon to leave her apartment and socialize, so she began attending NAMI NYC's writing workshop in Manhattan. She attended regularly and got to know other attendees in the months before she died. Sharon is survived by one cousin from South Carolina and a number of friends.