A Message from Dave Andrek, Peer Advocate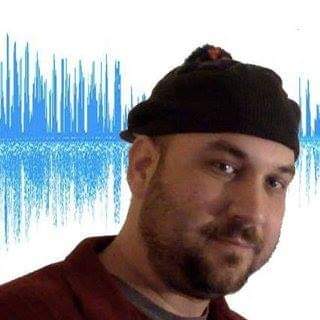 Greetings, my name is Davy. I am employed part-time as a peer advocate in Butte County Behavioral Health in California. Diagnosed with schizophrenia, I have aided my lived experience communities in recovery goals for 20+ years. I have not been drinking or abusing drugs for 22 years come this year 2020.
I am a Mad~Pride advocacy animation artist and musician. I perform acoustic songs at my city street fair. I create Mad~Pride caring and kindness advocacy cartoons. I've dreamed of creating cartoons since I was about eight.
In my 20s, earlier in my recovery, I have spoken to college psychology classes and other facilities with the City Voices newspaper advocacy organization in the New York area. I have volunteered with many places for recovery aspects of caring.
I have been traveling to Los Angeles every other week for peer specialist training at the wellness center SHARE! as well as traveling to conventions such as The Pool of Consumer Champions (POCC) in Oakland, California. I plan on heading to The ACCESS California conference in LA this coming weekend.
I am a disabled and low-income man. I am not rich. Most of my current experiences are through scholarships in recovery.
I am very grateful to SHARE! in Culver City for helping me find these wonderful educational and empowering experiences.
I am currently employed in Butte County Behavioral Health as a peer advocate at our local wellness center, as a computer tutor serving my peers from our community and I hope to offer a growing hope to our hurting peers because I also hurt inside as a human being often. Yet I find my life and precious relationships improve because I utilize wellness tools of learning from the healthy insights of others and of artistry.
The Kind Stars give me The PoetTree of Life that I cannot put justice to words and yet I hope to honor with Mad~Pride.
I believe that all of our communication is truly poetry to one another and messages of such poetry are from the heart no matter if the poetry is relayed with pain. I believe we all come from the heart.